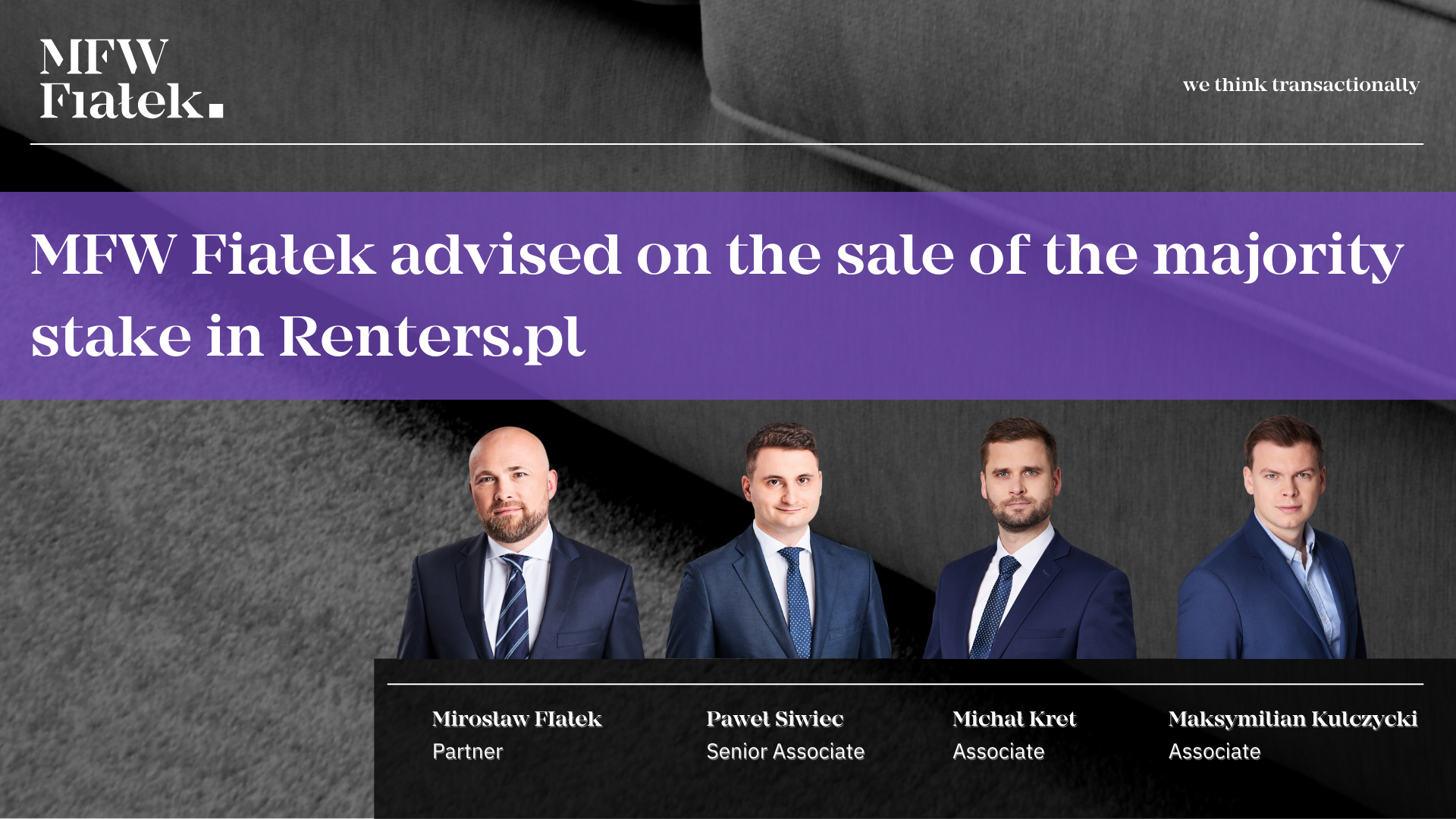 MFW Fiałek advised the shareholders of Renters.pl on the sale of the majority stake in the company managing the short-term rental properties to Polish Enterprise Fund VIII, a private equity fund managed by Enterprise Investors.
Our advice
Comprehensive legal advice in the transaction included providing advice and support in the negotiation process of all the transaction documents (including the preliminary share purchase agreement and the shareholders agreement) as well as advice on the development of the transaction structure and the divestment strategy for the shareholders of Renters.pl. The closing of the transaction is conditional on, among others, the clearance of the President of the Office for Competition and Consumer Protection for the concentration.
The transaction team's work was managed by Mirosław Fiałek. The team also included Paweł Siwiec – Senior Associate, Michał Kret – Associate and Maksymilian Kulczycki – Associate.
Parties of the transaction
Renters.pl is a leading short-term rental operator in Poland. As of 2018, it has operated apartments in dozens of locations on the coast of the Baltic Sea and in the major cities in Poland.
Enterprise Investors is one of the largest private equity firms in Central and Eastern Europe. Active since 1990, the firm has raised nine funds. EI funds have invested and committed EUR 2.2 billion in 152 investments and exited 136 companies. The company specialises in buyouts of mid-sized companies and financing the development of high-growth companies.