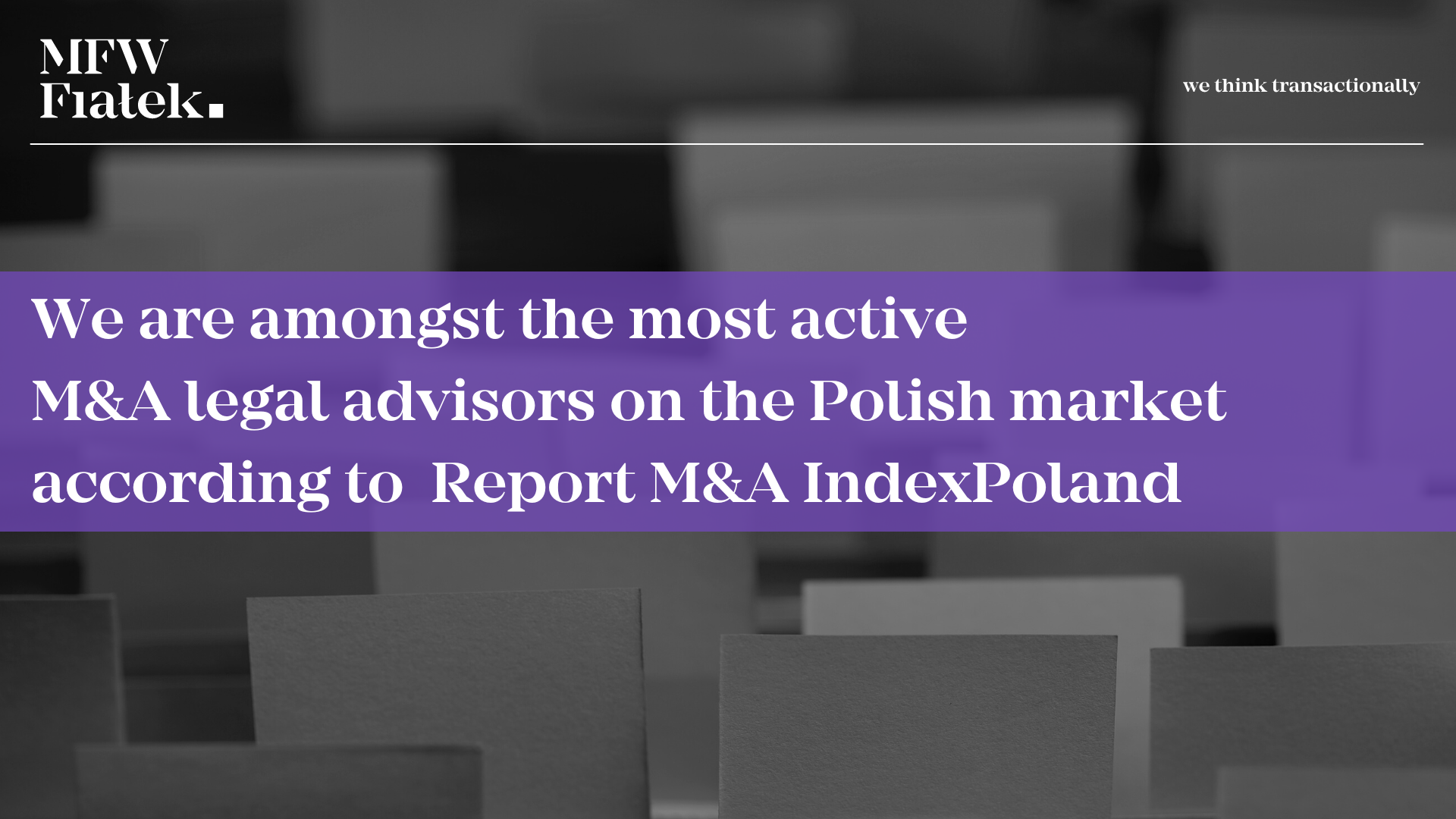 We are amongst the most active M&A legal advisors on the Polish market!
In the latest Report M&A IndexPoland Q3 2022 produced by Navigator Capital Group and FORDATA, 11 significant transactions have been identified, two of which took place with our strong footprint.
The Report M&A IndexPoland report is a publication that has become a permanent part of the calendar of industry summaries in Poland.
A link to the Report and to the details of the transactions mentioned above you will find below.
Report M&A IndexPoland Q3 2022