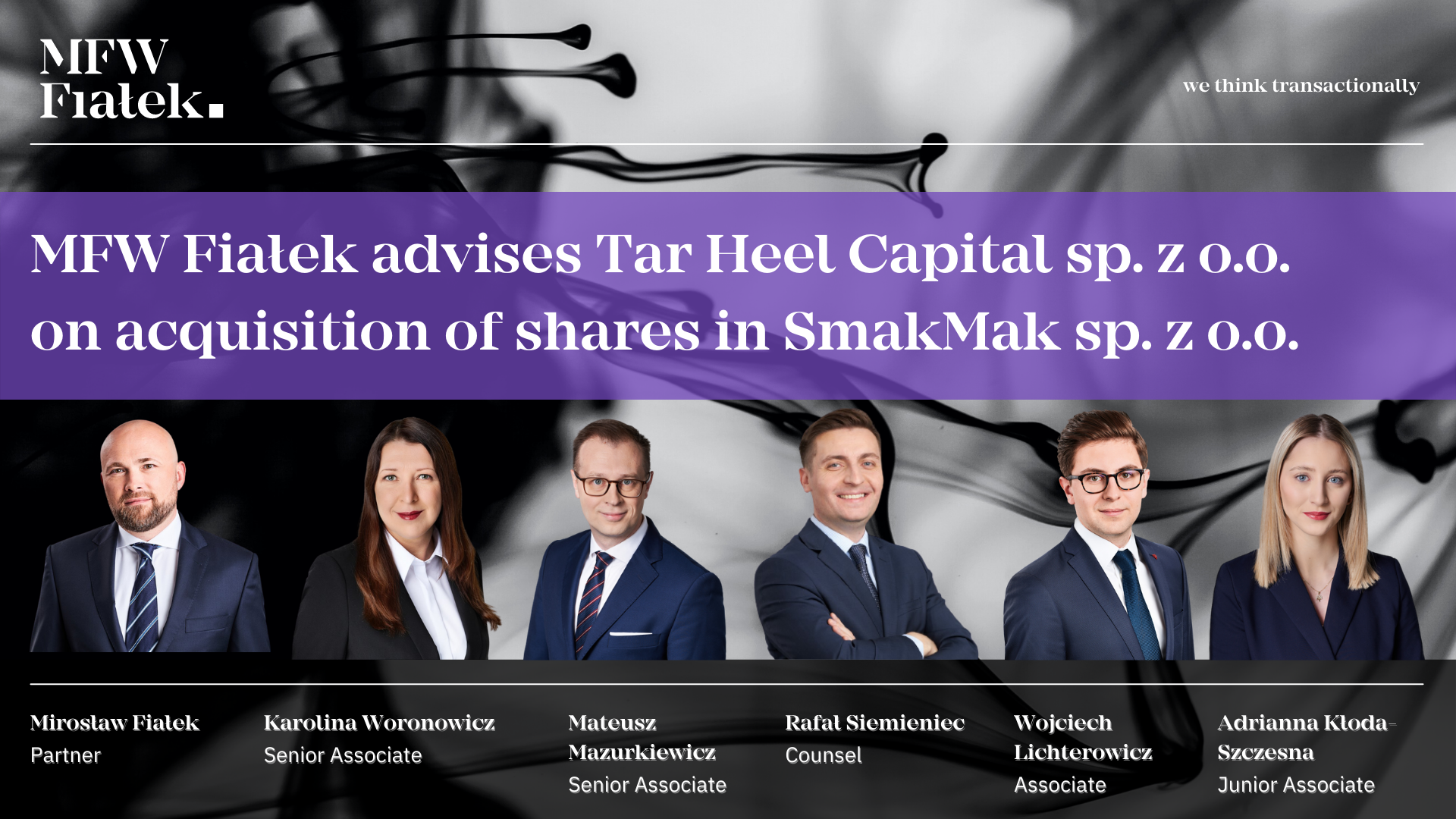 MFW Fiałek advises Tar Heel Capital sp. z o.o. on the acquisition of the majority block of shares in SmakMak sp. z o.o.
Our advisory
MFW Fiałek's legal advice covers comprehensive support, including carrying out the legal due diligence, drafting the transaction documents, negotiating and arranging the execution of the transaction documents and providing support in restructuring the sellers' group.
The transaction team is led by Mirosław Fiałek – Partner and Karolina Woronowicz – Senior Associate. The team also includes Mateusz Mazurkiewicz – Senior Associate, Rafał Siemieniec – Counsel, Wojciech Lichterowicz – Associate and Adriana Kłoda-Szczesna – Junior Associate.
Parties of the transaction
Tar Heel Capital is one of the leading Polish private equity firms. It specialises in acquisitions, debt finance, share issues and sales of companies from various sectors. Tar Heel Capital has a deep, experienced and proven team of investment professionals.
SmakMak is a Polish company that produces a full range of delicious snacks and dinner dishes combining modern and traditional flavours based on tried and tested Polish recipes.