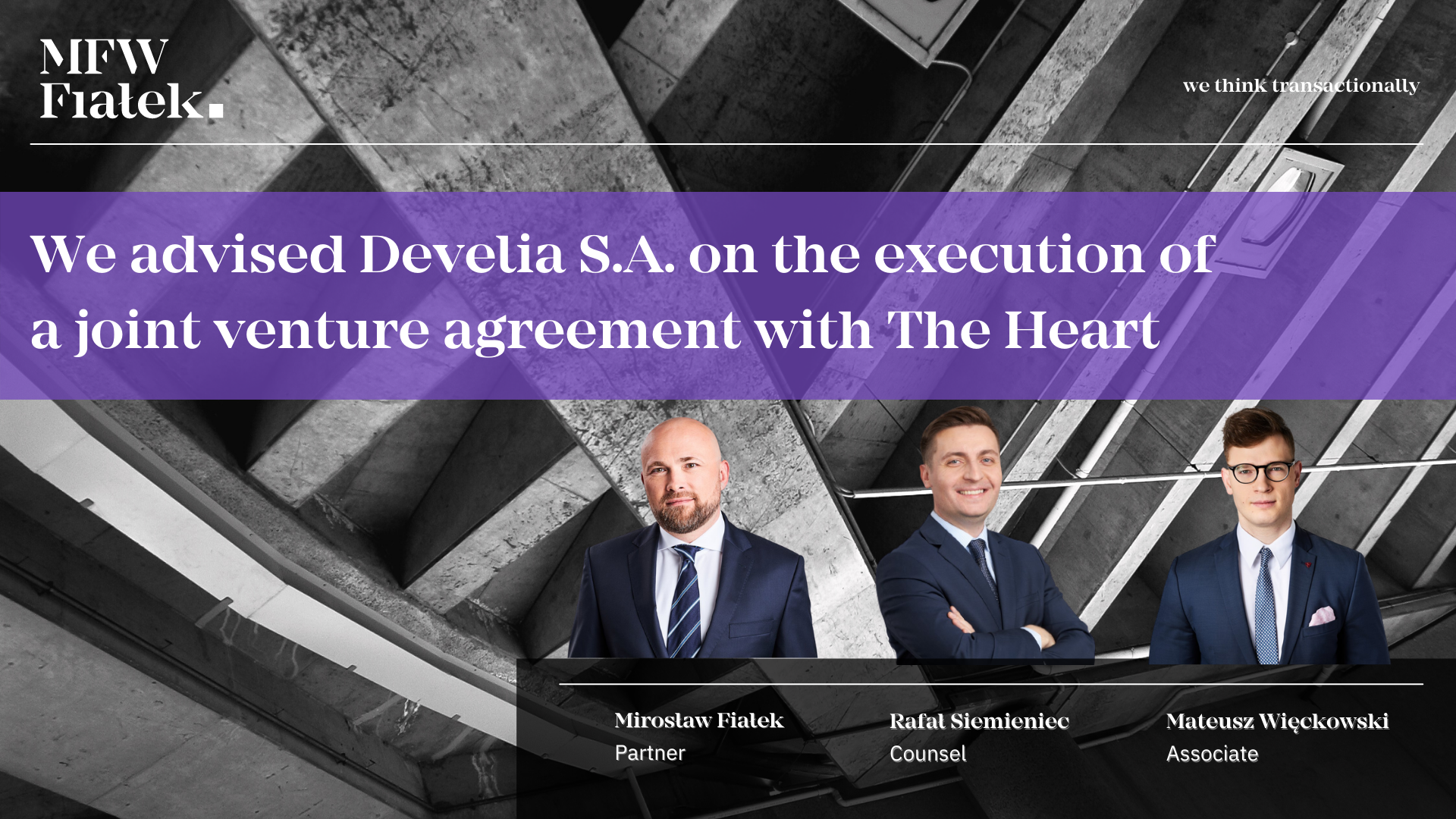 MFW Fiałek has advised Develia S.A. on the execution of a joint venture agreement with The Heart, a venture building company.
As part of the agreement the parties will incorporate a company whose main product will be a flat rental management platform targeted at institutional and individual investors. The Heart is a technological partner responsible for the creation and operation of the platform.
Our advice
Our advice included providing Develia with comprehensive support in connection with the executed joint venture agreement, in particular drafting and negotiating the transaction documents and applying for the clearance to the President of the Office of Competition and Consumer Protection. The work of the transaction team was managed by Mirosław Fiałek – Partner. The team also included: Rafał Siemieniec – Counsel and Mateusz Więckowski – Associate.
Parties of the transaction
Develia S.A. is one of the leading development groups in Poland, listed on the Warsaw Stock Exchange. The group carries out commercial and residential projects in Poland's six largest cities – Warsaw, Wrocław, Kraków, Katowice, Gdańsk and Łódź.
The Heart is a venture building company. It partners with leading corporations to build new businesses, products and distribution channels by matching corporate needs with the tempo, technologies and talents of the startup ecosystem.