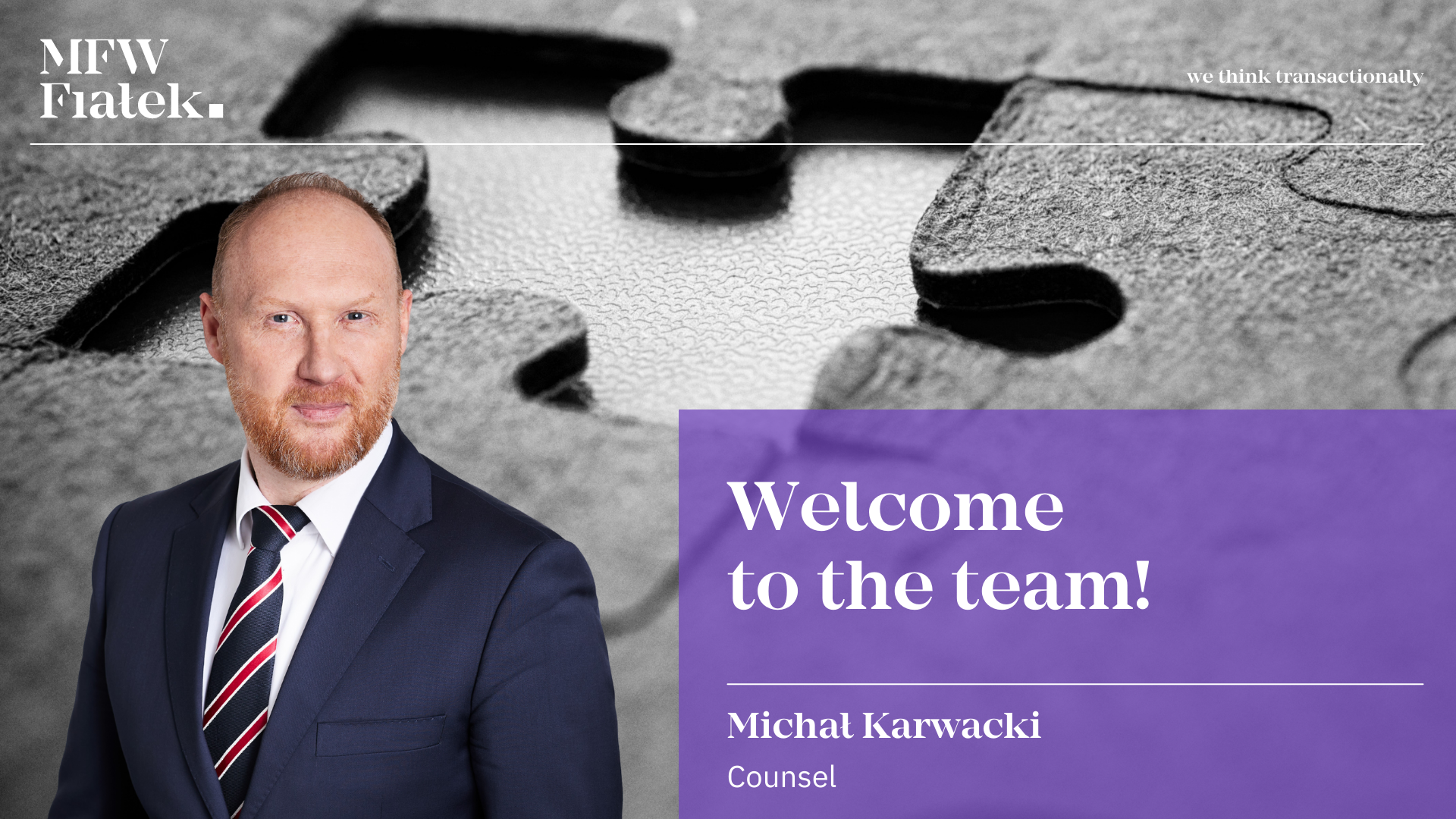 We are pleased to announce that Michał Karwacki has joined our team as a Counsel strengthening our Private Equity and M&A practices.
Michał is an attorney and has more than 20 years of transactional experience in providing legal advice to investors, entrepreneurs and founders in M&A, private equity and venture capital transactions.
He participates in transaction structuring and implementation, due diligence supervision, drafting transaction documentation and negotiations.
Among the investment funds he has represented Abris Capital Partners, Resource Partners, Value4Capital, Avallon MBO, Cogito Capital Partners, EEC Ventures, Innova Capital, IK Capital. In addition he has assisted corporations such as Cadbury, Pilkington, Bauer, Fortis Meble and Adamed Pharma, as well as early stage business across number of sectors.
He has negotiated sheer volume of venture deals, including investment agreements, shareholders agreements, financing agreements, articles of association or employee options agreements.
In addition, he has extensive experience in amicable dispute resolution, including as a mediator in disputes between parties.
Prior to joining MFW Fiałek he worked with international law firms for over two decades.
Michał, welcome to the team!