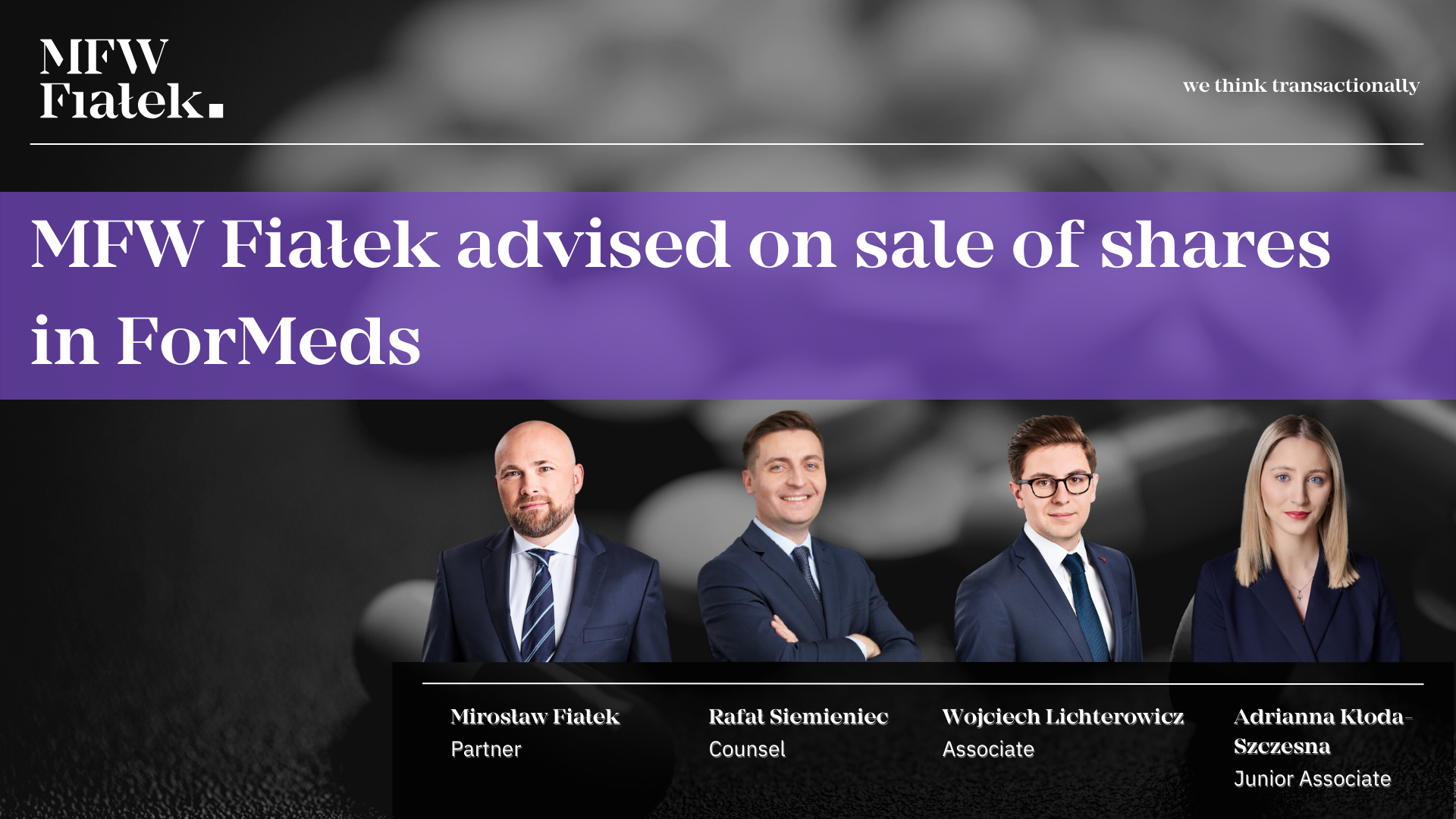 MFW Fiałek advised the founders of ForMeds on the sale of shares of the company, specialising in dietary supplements. The transaction, in addition to the acquisition of the shares, includes the reinvestment of the existing shareholder in a holding company that is ForMeds sole owner.
Our advice
Comprehensive legal advice in the transaction included, in particular, supporting the founders in the due diligence process and preparing and negotiating the transaction documentation.
The transaction team's work was managed by Mirosław Fiałek – Partner and Rafał Siemieniec – Counsel. The team also included Wojciech Lichterowicz – Associate and Adrianna Kłoda-Szczesna – Junior Associate.
Parties of the transaction
ForMeds was founded in 2012 and has specialized in the production of dietary supplements without chemical additives since its inception, offering its products both domestically and internationally.
Novastone Capital Advisors is a Swiss firm, founded by the Single Family Offices consortium, which supports, among other things, Private Equity investors in the acquisition processes of portfolio companies.