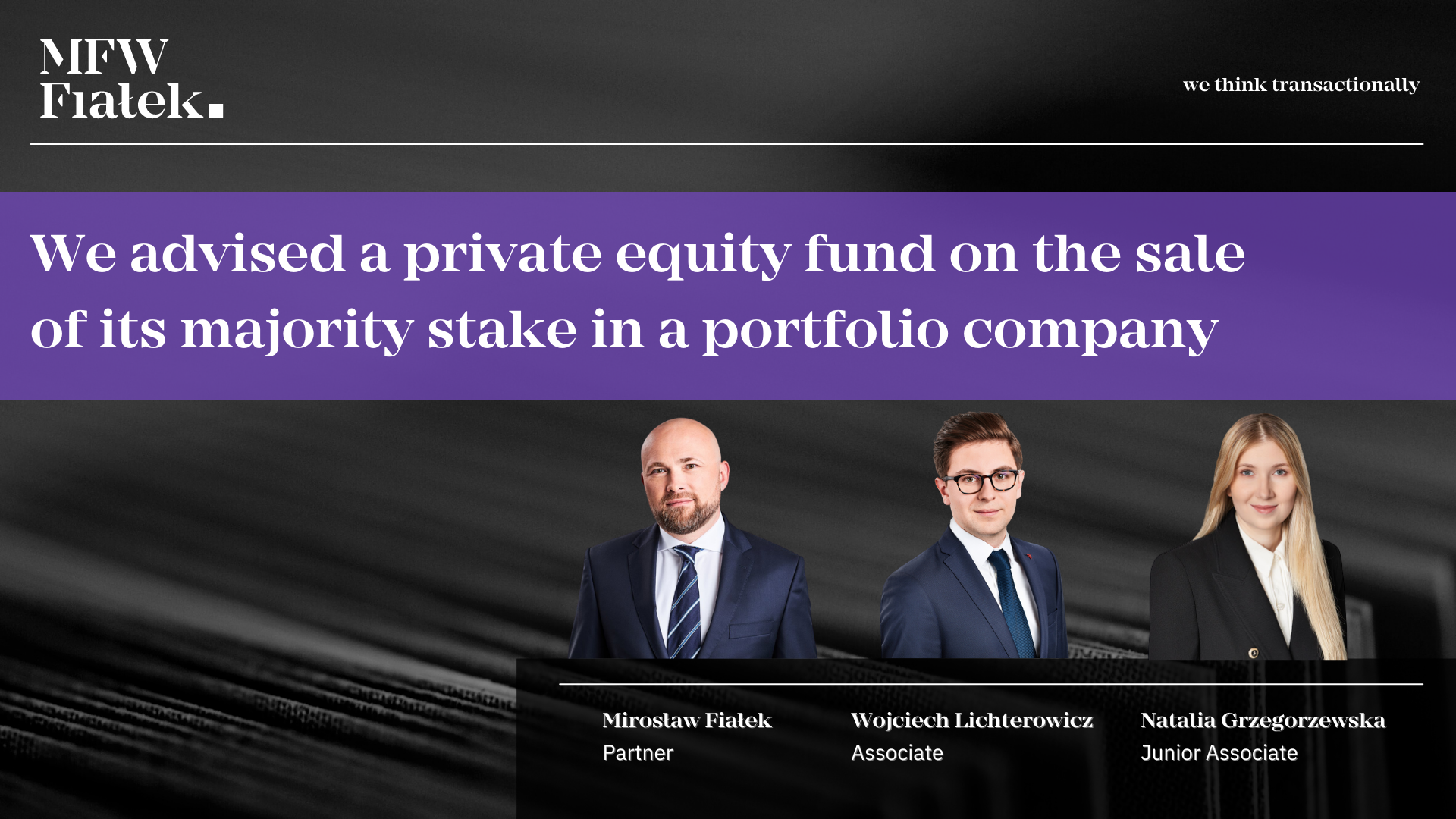 MFW Fialek advised a private equity fund on the sale of the its majority stake in a portfolio company that was also a management buyout. The sale took place in two stages. The first stage involved the sale of a minority stake [about 26%], and the second stage, which has just closed, involved the sale of a majority stake [about 52%].
The M&A team's advice included comprehensive support of the transaction structuring process, followed by drafting and negotiating the transaction documentation, the signing the documentation and closing the transaction.
The transaction documentation included an investment and shareholders agreement, as well as agreements for the sale of shares in Phase 1 and Phase 2.
In addition, the M&A team comprehensively assisted the seller in negotiating with the bank lending to the portfolio company the amendments to the security documents in connection with the pledge over the shares being sold to secure the credit agreement for that company.
The transaction team's work was managed by Mirosław Fiałek – Partner. The team also included Wojciech Lichterowicz – Associate and Natalia Grzegorzewska – Junior Associate.