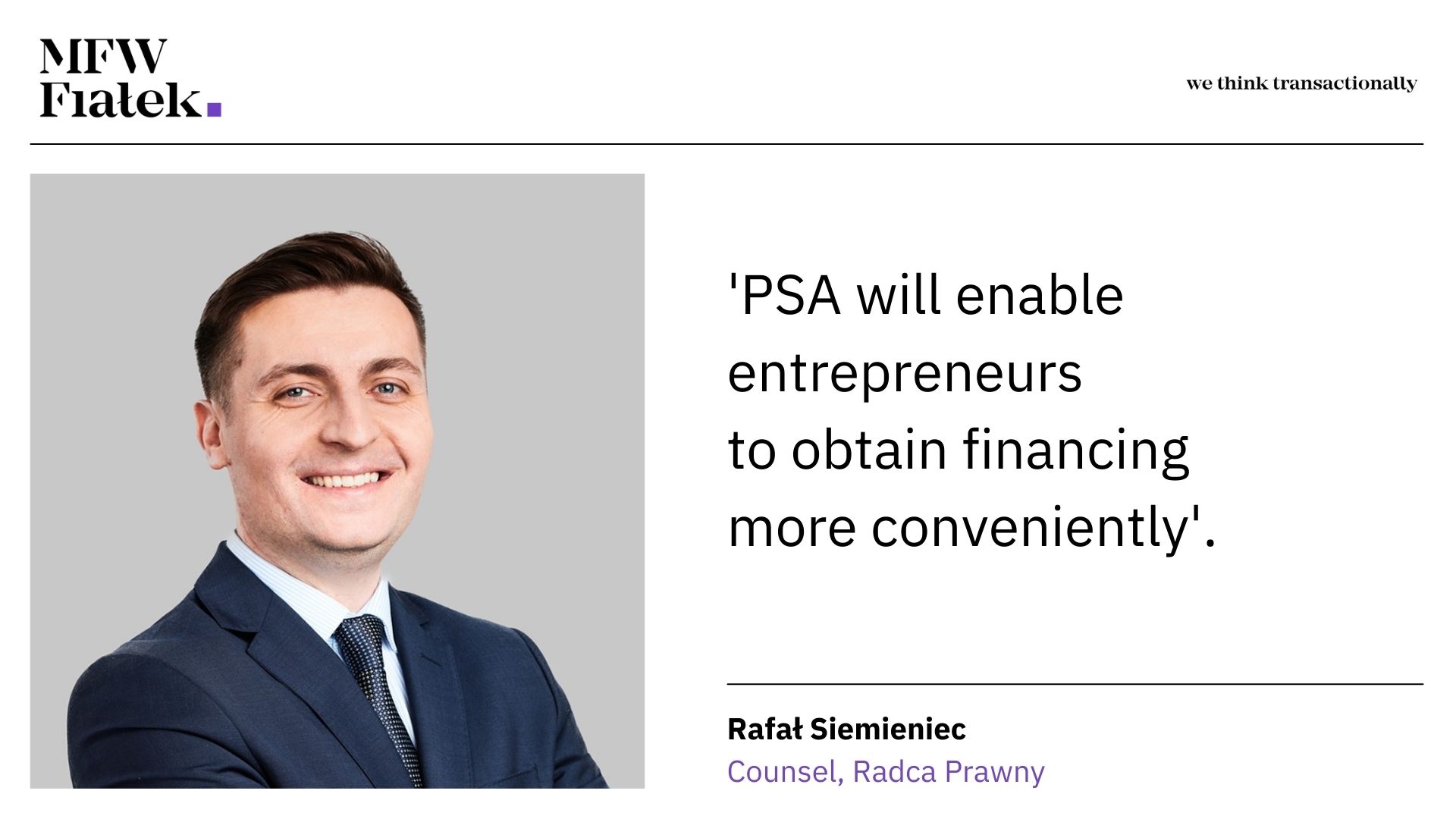 Since July 1, more than 40 simple joint-stock companies (PSA) have been registered, according to the data of the National Register of Entrepreneurs. The number is not impressive, although the new form has many benefits for startups.
Our experienced attorney-at-law, Rafał Siemieniec, shared his opinion on a simple joint-stock company for 'Parkiet' in the latest article.
Will PSA be able to enable entrepreneurs to obtain financing more conveniently? Find out from the article – link.