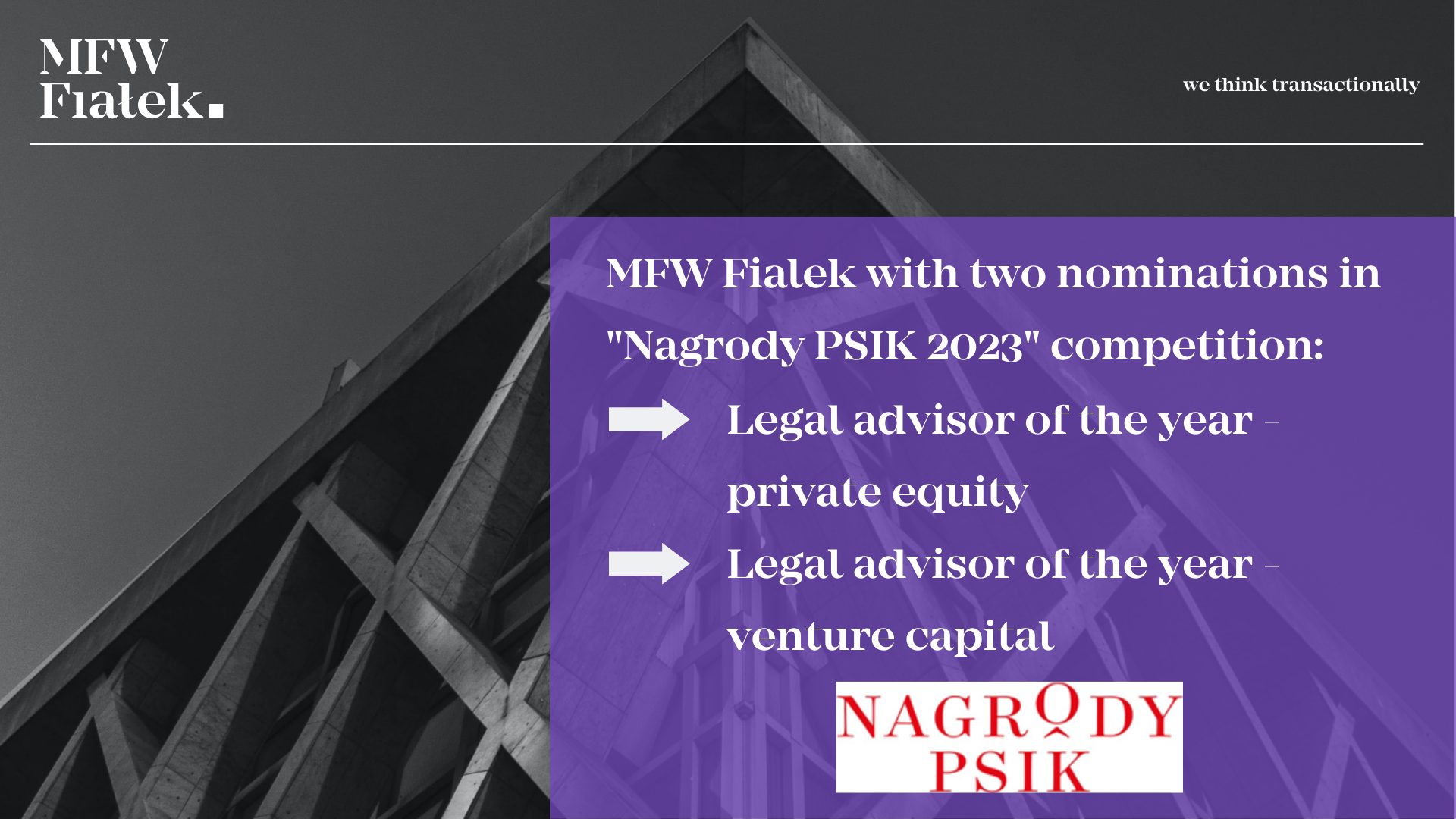 We are very pleased to share the news that we received two nominations in the "Nagrody PSIK 2023" (2023 PSIK Awards) competition organised by PSIK, the Polish Private Equity & Venture Capital Association.
We received two nominations:
Legal advisor of the year – private equity
Legal advisor of the year – venture capital
The aim of Nagrody PSIK is to recognise private equity/venture capital funds managers, advisors, banks and law firms for their achievements on the Polish PE/VC market and charitable initiatives.
The results will be announced at the Awards Gala to be held on 12 June 2023.