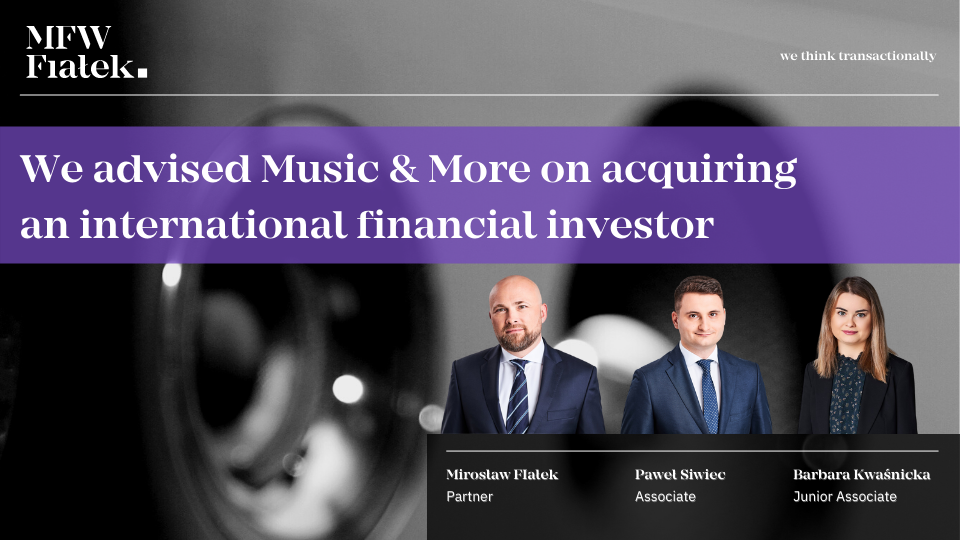 MFW Fiałek advised Music & More sp. z o.o. on acquiring an international financial investor. In the transaction a Luxembourg fund acquired the minority share of the client's share capital.
Our transactional legal advice included in particular preparing the client to the transaction, structuring the deal as well as drafting and negotiating the transaction documents, including the investment agreement.
The transaction team was led by Mirosław Fiałek – Partner, and included Paweł Siwiec – Associate and Barbara Kwaśnicka – Junior Associate.
Music & More sp.z o.o. provides modern educational services under the Tutore brand. The company plans to transform into Edtech and expand its educational offer to international markets based on the investor's industry experience.