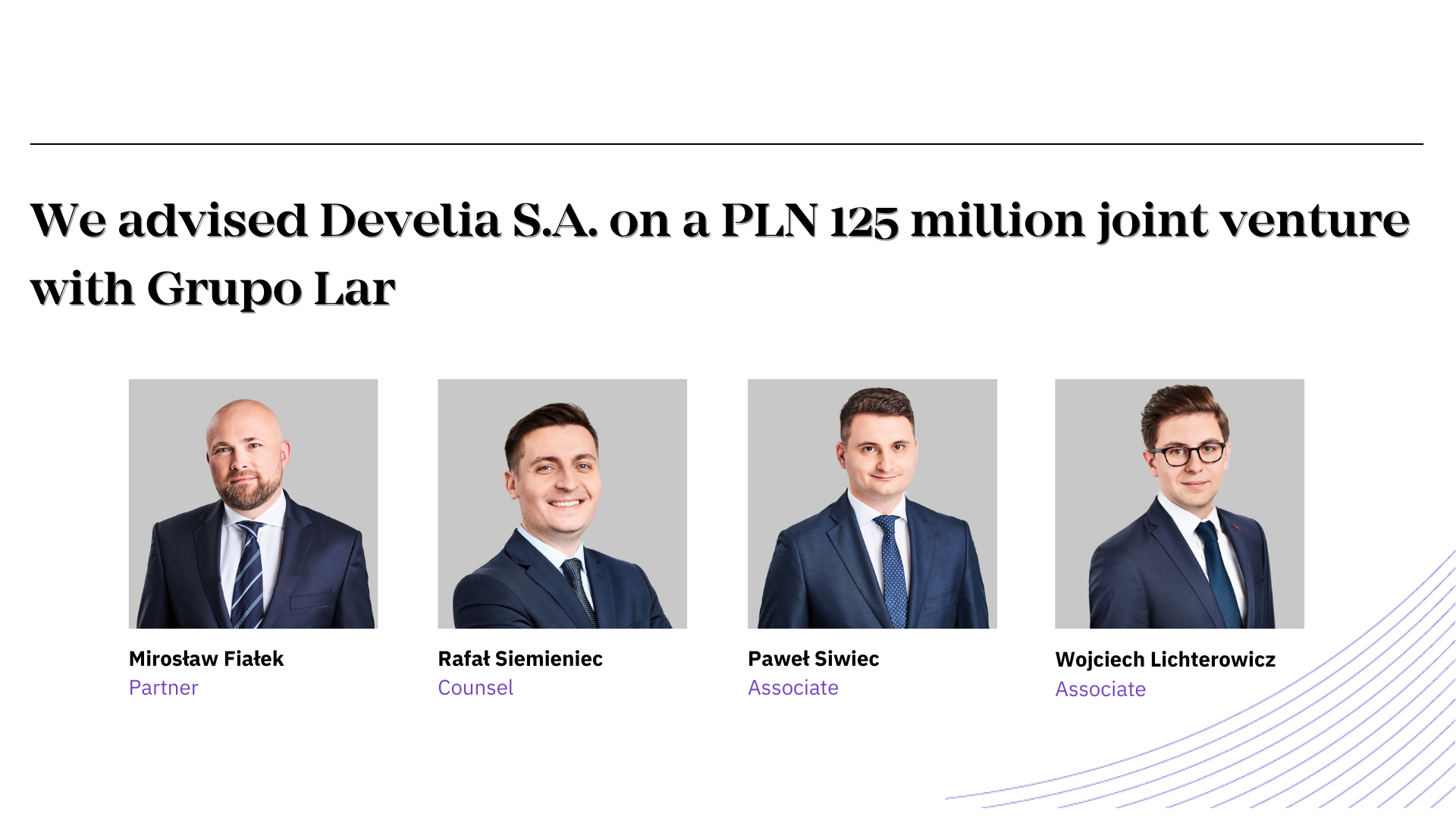 MFW Fiałek has advised Develia S.A. on a joint venture transaction with Grupo Lar Holding Polonia and Lar Management Polonia, the companies of the Spanish group Grupo Lar. The transaction with the total value of approx. PLN 125 million involved the completion of a few development projects located in Warsaw in which over 600 apartments would be built.
Comprehensive legal advice on the transaction included in particular drafting and negotiating the transaction documents and applying for the clearance consent to the President of the Office of Competition and Consumer Protection. The work of the transaction team was managed by Rafał Siemieniec (Counsel) and Mirosław Fiałek (Partner). The team also included: Paweł Siwiec (Associate) and Wojciech Lichterowicz (Associate).
The conducted transaction is another milestone in the development of MFW Fiałek's transactional practice in the area of real estate and joint venture projects.
Develia S.A. is one of the leading development groups in Poland, listed on the Warsaw Stock Exchange. The group carries out commercial and residential projects in Poland's six largest cities – Warsaw, Wrocław, Kraków, Katowice, Gdańsk and Łódź.
Grupo Lar is an international group that has been operating for over 50 years and carrying out development projects in Europe, North America and South America.