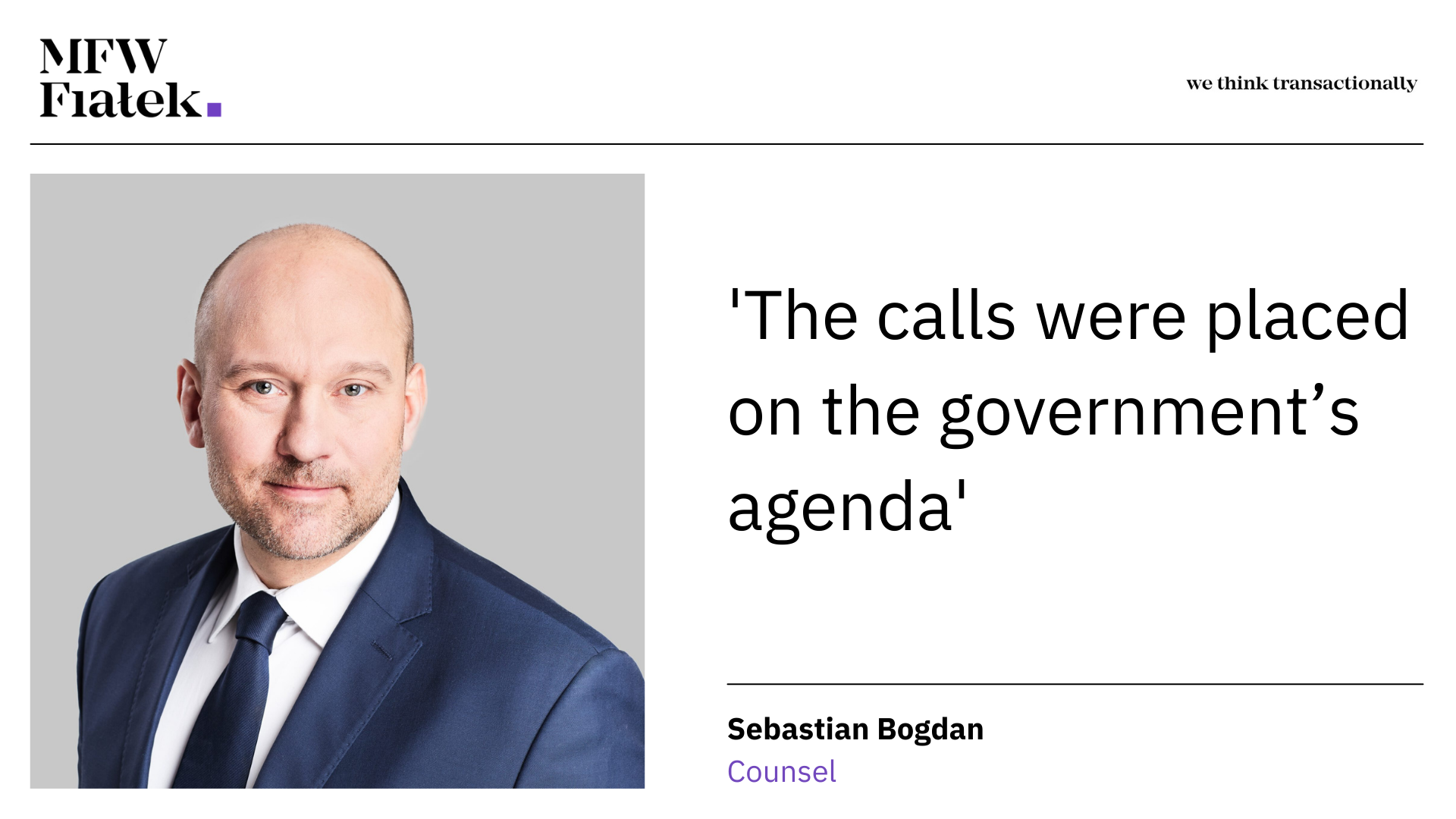 On July 20, a package of amendments to the acts regulating the financial market was published on the website of the Government Legislative Center.
Among them was a systemic change in the rules for announcing and conducting calls for subscription for the sale of shares in public companies prepared by the Polish Financial Supervision Authority in September last year. At the same time, the exemption from the obligation to announce tender offers is maintained in relation to public companies whose shares are introduced only to the alternative trading system.
The details of the proposal were analyzed by Sebastian Bogdan in an article for Gazeta Giełdy i Inwestorów "Parkiet". The article is available at the link.
We encourage you to read!