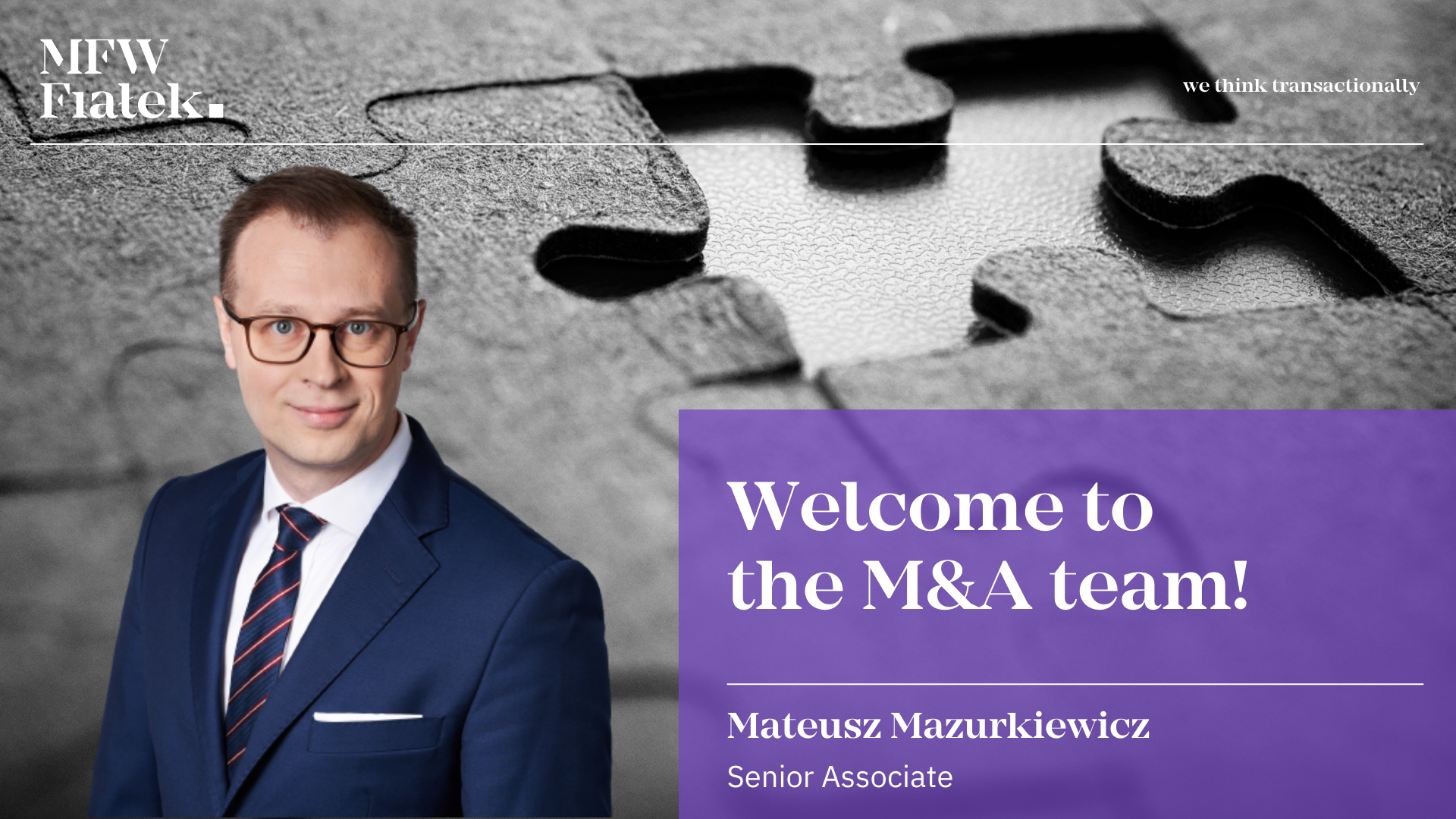 We are pleased to announce that Mateusz Mazurkiewicz has joined our team in August as a Senior Associate, strengthening our M&A practice.
Mateusz has more than ten years of experience in providing legal advice to undertakings, in particular in private equity M&A and restructuring.
He has participated in dozens of share deals and asset deals, in various jurisdictions, both on the sellers' and buyers' side, advising strategic and industry investors as well as private undertakings. Mateusz has been involved in drafting the due diligence reports and transaction documents, as well as in the post-closing activities. Mateusz is particularly valued for his commitment and ability to develop the right solutions tailored to the client's objectives and needs.
In his career to date, he has advised both Polish and foreign companies from various industries, including the real estate, commercial, automotive, insurance, new technologies and alternative energy sectors.
He is an attorney-at-law at the Warsaw Bar Association of Attorneys-at-Law. He graduated from the Faculty of Law and Administration at the Warsaw University. He attended the British and European Law School at the British Centre for English and European Law at the Warsaw University in cooperation with the University of Cambridge.
Before joining the MFW Fiałek team he cooperated with renowned law firms in Poland.
Mateusz, welcome to the team!